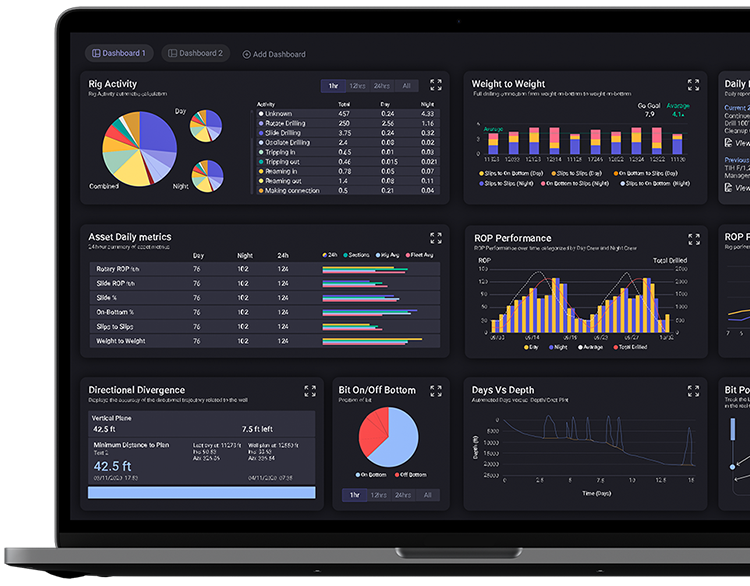 Key Benefits of AI Analytics
Drilling dynamic module
Through advanced data processing on site, Cyberloop provides drilling dynamics with Rockstrength and Drillsaver​.
Predictive maintenance
Using data from C-DAQ or any other data acquisitions system to anticipate potential issues with equipment or in the working process.
Real-time monitoring
Real-time MSE (Mechanical Specific Energy) monitoring for rock strength classification, hole cleaning index and early bit wear detection.
User-friendly
User-friendly visualization module helps driller immediately react on issues and enables perfect weight transfer and suitable settings to minimize energy wastage.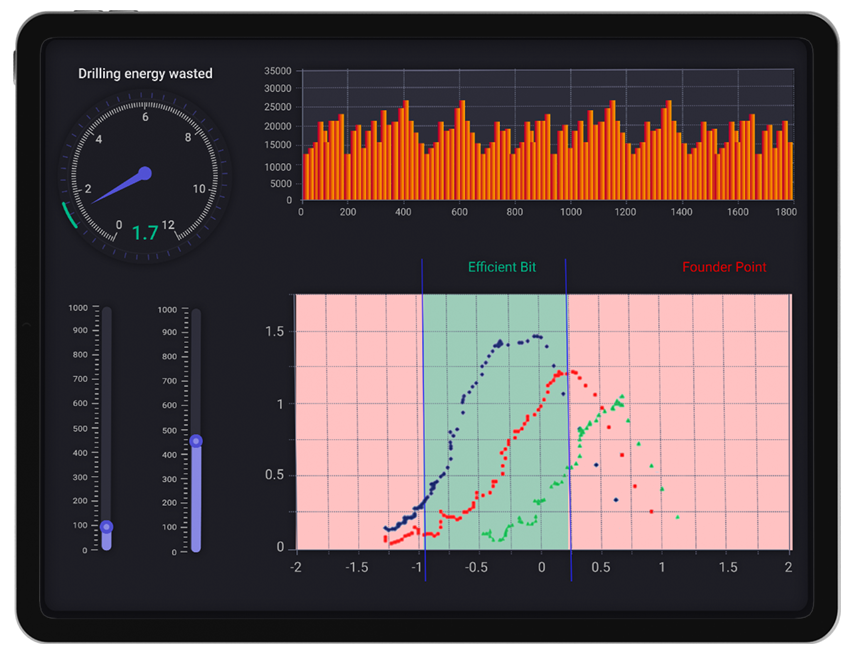 Full control over the processes:
– Early drilling anomaly detection
– Real-time Friction Factor monitoring index to indicate hole cleanliness and drag coefficient
– High-speed scanning of Drilling Dynamics parameters
– Energy profiles tracking on multiple RPMs to detect flounder point
– Prediction of potential issues with equipment or in the working process before such issues lead to failures, breakdowns during operations or process interruption
Equipped with alerts and prompts:
– Stick-Slip alerts and advanced diffT alerts
– Drilling failure mechanism detection
– Torque power spectrum
– String stretch and top drive vibration detection
– Advanced drilling advisory module