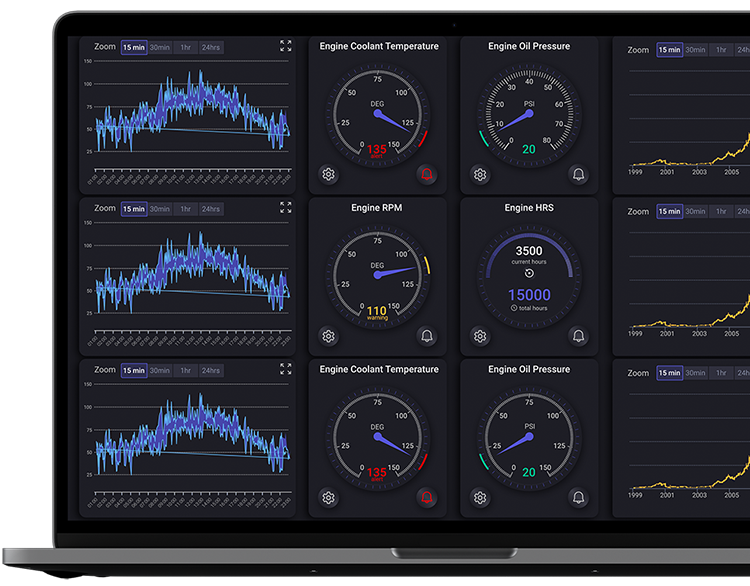 Vendor agnostic
Cyberloop data acquisition system can be installed on any equipment regardless of the manufacturer. Cyberloop also can provide various types of sensors.
Scalable & Modular
C-DAQ is customizable to the client requirements and can receive data from small sensors, medium-sized and complex systems.
Accessibility & Speed
Works on various networks and wireless protocols with high-speed data. Allows to motinor equipment 24/7 from anywhere.
Affordable
Due to scalability & modularity of the solution, you can choose exactly the system you need to have and optimize OPEX.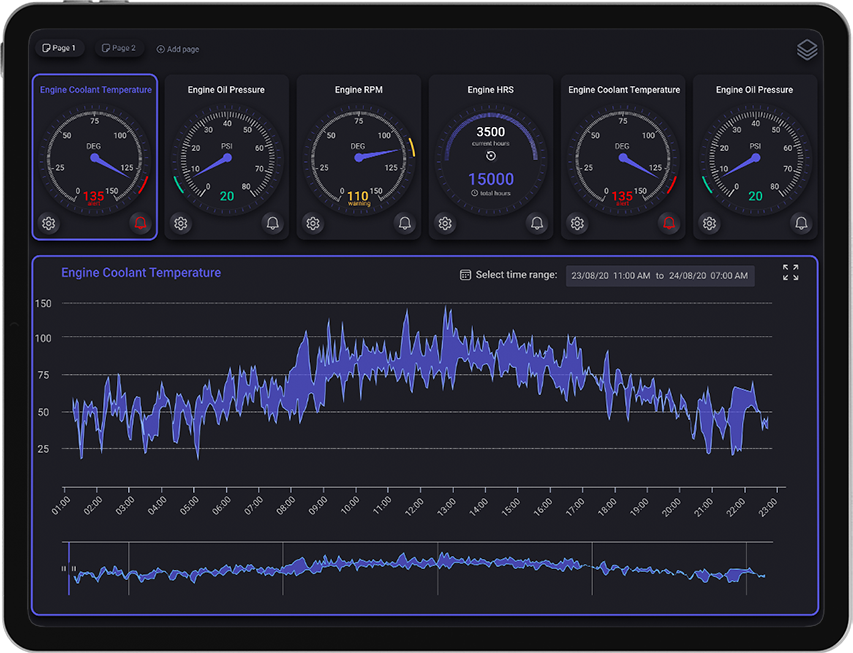 Receives data from:
– medium size systems: diesel generator PLC, cementing units to monitor equipment and process parameters and to prevent failures;
– complex systems with PLC, drilling rigs, compatible with drillsaver alert systems enabling driller to deliver best-in-class performance;
– small battery-powered solutions with one or two sensors installed on the remote wellheads to monitor pressures and flow or BOP systems to remotely control pressure testing;
Works on:
– cell and satellite nets ​(IIoT);
– wireless Protocols and heavier penetration of Internet of Things (IoT);
– Connect and capture high speed data up to 1 Hz;
– Advanced cloud visibility allow to monitor the equipment from anywhere at any time