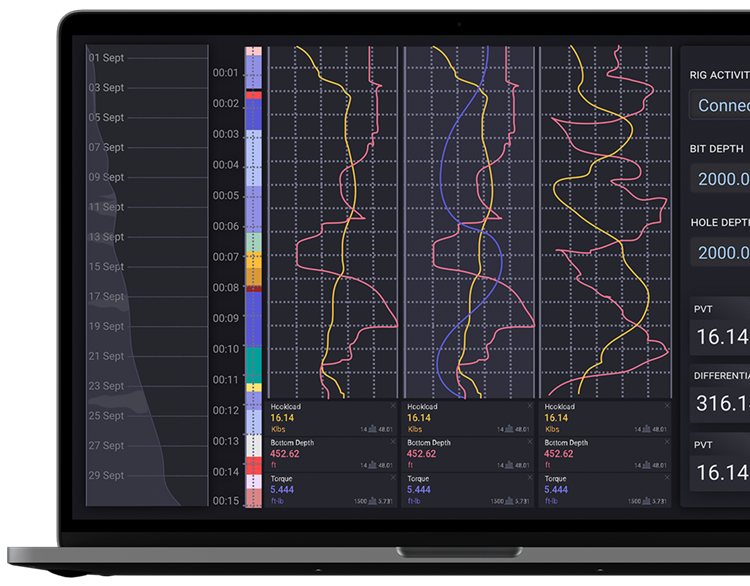 Flexible and modular
Easy access and mining of the data. Ability to add apps and calculated data at the rig site and in the cloud. Compatible with Advanced modules for Directional Drilling.
Connectivity
EDR connects and captures high speed data from 1 Hz for remote monitoring till 50 Hz for drilling automation. Wireless protocols and heavier penetration of Internet of things.
Scalability
There are no constraints on the number of instruments that can be added to Cyberloop EDR. With our solutions you will get pump data, hookload values, pit levels and others.
Accessibility
With Advanced cloud visibility module, your rig becomes visible 24/7 and your office personnel can remotely supervise the drilling process at any time.
Receives data:
– Pump data
– Hookload values
– Depth measurments
– Top drive data
– Pit levels
– Hookload
– Standpipe pressure
– Alarms
– Density and flow meters and others
Works on:
– Wreless Protocols and heavier penetration of Internet of Things (IoT)
– Connect and capture high speed data from 1 Hz for remote monitoring to 50 Hz for drilling automation
– Advanced cloud visibility allows to monitor the equipment from anywhere at any time