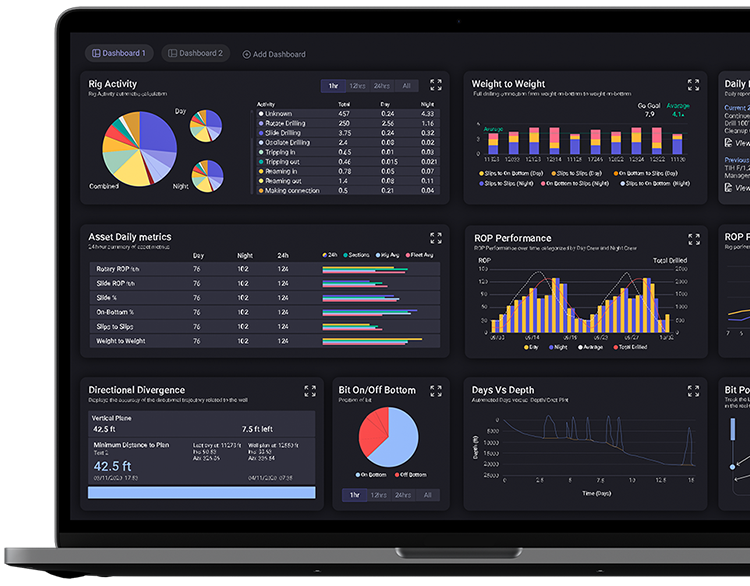 Key Benefits of Analytics Engine
Drilling Dynamics
Cyberloop's AI engine includes a drilling dynamics module that incorporates Bit savers and equipment savers to manage and mitigate various drilling conditions.
KPI engine
The Cyberloop system can be taught to observe and record simple and advanced KPIs. This simplifies reporting on a simple and easy to use dashboard.
Advanced analytics
Cyberloop brings the ability to analyze any data on unsupervised Machine Learning and AI systems to find correlation and reporting non easily detectable by human operators.
Easy to use
Cyberloop's advanced UI technology enables quick and easy access to information without spending too much time drilling for information.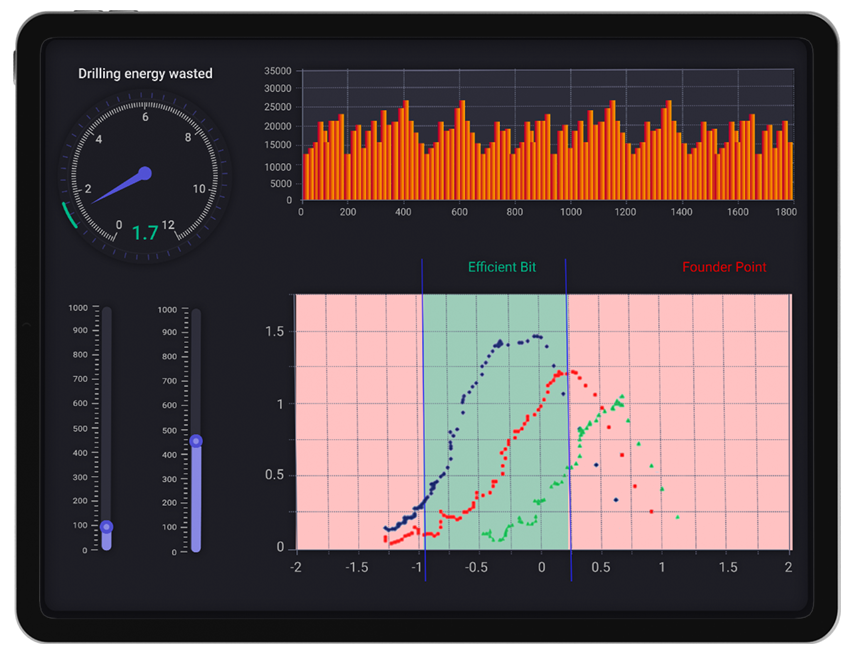 Manages conditions that cause:
– drilling energy loss leading to heavier load on engines resulting in increased diesel usage as well as carbon emissions;
– mitigate drilling inefficiencies and unwanted vibrations leading to increased bit wear and top drive wear;
– increase ROP by directing energy to the bit face;
Advanced management:
– The ability to mine data quickly enables advanced management monitoring and simplification of decision making;
– The client portal allows clients to see and manage fleet performance as well as easier strategies to improve fleet performance;
– Enables management team to monitor and manage rig operations and performance quickly
– Enables clients to manage fleet information as well as critical KPIs